you've probably been wondering why i haven't shared my blogging genius before. well...want no longer. i have my five hottest tips to make your blog that much better.
i'm not a blogging genius.
i just really like blogging.
they aren't really hot tips.
but the tips really will help your blog...i think.
but first...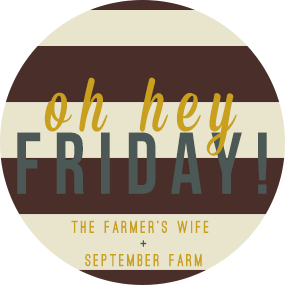 write up a little post about five things. anythings.
head back over here and enter your link at the bottom of this post.

and pretty please don't forget to link back to our blogs and/or add the

oh hey, friday!

button (found just above) by copying the HTML into the HTML section of your post so that others can link up as well! that's it. now get busy.
with that...
MY FIVE
1 |
RESIZE YOUR PHOTOS
you want your blog to read nicely and look great, right? you'll be doing yourself a huge favor if your photos are centered and they are all the same width. oh, and while you're at it, make sure the pixel size isn't gi-normous or else your photos will take forever to load.
i didn't even know this was a possibility until amy was like, "yeah dummy." and i was like, "i'm a dummy." that's typically how our conversations go. either
that
or she's giving me medical advice...she's practically a doctor.
also, small pictures suck. what's the point of having a blog except to show off some rad pics, right? so no more small pictures. make 'em biggish. like this...
except go ahead and pick a better picture.
2 | CONTENT VARIETY
me? failing. all i want to write about is my sawyer-muffin and my kaye-turtle. and while i'm sure everyone enjoys reading about how kaye ruined family pictures or the amount of hours sawyer sleeps in a day (said no one ever), sometimes it's good to mix the blogging content up.
have a new great recipe to share? take a few pics and throw it on the blog.
did you buy new boots and magically they go with every outfit? take a few pics and throw it on the blog.
boom - content variety.
3 | GET FAMILIAR WITH BASIC HTML
if you know some basic HTML you'll be able to do all sorts of fun (i think it's fun) stuff with your blog - advertising, blog layout, button design, etc.
google can teach you anything, so if you have a question that should be your first stop.
4 | ADVERTISING + OFFERING SPONSORSHIP
i get asked about this at least once a week...how did i get started in offering sponsorships?
weeellll...it's probably not an answer you're going to love. but it's an answer we've all heard before:
you have to spend money to make money.
i literally had told myself at the beginning of blogging that i wasn't going to pay for ad spots and i wasn't going to pay for someone to design my blog.
three years later i'm here to tell you that not only does paying for ad spots on other blogs help your blog grow quickly and build your readership, but in the process you get to meet some really fantastic bloggers that you probably wouldn't have come across...and they never would have found your blog either. that's just how it goes.
then, once i had a solid readership (ie. at least 500 pageviews a day and 500+ subscribers via bloglovin') i knew it was a good time to start offering ad spots so i could feature other great bloggers!
i did some research and knew paying for a passionfruit membership was the way to go to handle my ad spaces. i also checked out other similar sized blogs to see how much i should charge per ad space.
i also knew i couldn't be complacent in advertising on other, bigger blogs...so i continue to put my button out there. it's part of the blogging hustle...or something like that.
5 | BLOG DESIGN
i'm all about the blog design. if you have a clean, organized pleasing to the eye design...i'm MUCH more likely to stick around long enough to read your content.
this doesn't mean your space still can't reflect your own personal style, it just helps a whole heap if everything looks like it was laid out in a thoughtful way...know what i mean?
you can pay a chunk of change for a custom blog design or not a lot at all for a pre-made design. i just popped over to etsy and typed in "blogger theme" and loads of options popped up for right around $30.
sounds good to me!
(and #6...link up. always link up if you want to have a super radical blog. i link up here, obviously, and always with the 5 on friday gals!)